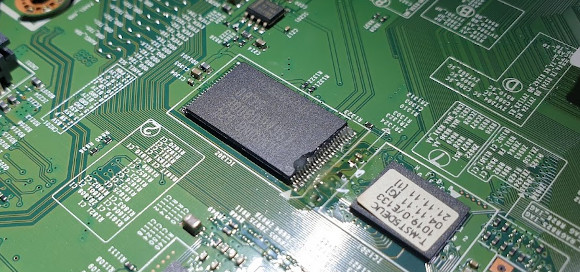 Blog - Samsung UE40D5720 repair - 2019
25-Jun-2019
Samsung TV(UE40D5720) - Issue: restarts after Samsung logo
Updated on: 25-06-2019
Investigation
After testing the power supply, all the voltages are OK
The issue with this specific machine (and al lot more) is that the flash memory (IC1302) is corrupted.
IC1302 = K9GAG08UOE
Repair
To fix the issue, we need to extract the current firmware from the flash memory (2GB) and order a new one (same type).
1. First, remove the old flash chip (IC1302) from the motherboard with hotair and place the chip in the flash reader
2. Copy the extracted data from the old chip to the new flash memory chip (K9GAG08UOE)
3. Place the new chip back on the motherboard and start up the TV
During this repair, I have created a good firmware image (.bin file) for this model TV. If you need a copy of the file for your repair, please let me know.
If you have any questions about this topic, please contact me
If this was interesting for you, please consider a donation via PayPal here